The trusted relationship we build with you is key to
what we do. Trust can be the best medicine.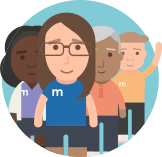 We Are
Mindoulas
We are mental health caregivers, master's level case managers, community health workers, peer support specialists, coaches and concierges for the mind. Our expertise can help you find new ways to have a healthier mind and live a happier life.

Meet us here and learn more about our credentials and background!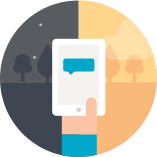 Your Concierge
Support Team
We offer you private and secure support at any hour of the day or night from a team that's hand-picked just for you based on your survey answers and personal preferences. Whether it's 4 p.m. or 4 a.m., when you need us, simply text or call us through our app. This kind of support is the Best Thing Since Therapy™.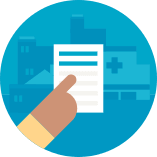 Coordinating
Your Care
From big to small day-to-day tasks, care coordination, and helping you navigate the healthcare system, we're by your side to keep things moving. And we don't just give you a bunch of referrals. We connect you with the best providers in your area matched to your specific needs.